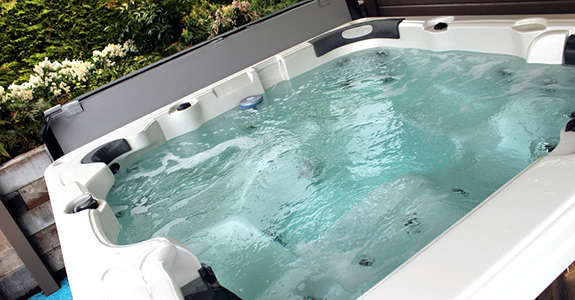 Complete Jacuzzi Repair & Hot Tub Services
For years, Adonis Spa and Hot Tub Service, LLC has been the most reputable source for hot tub services and Jacuzzi repair in Overland Park, Johnson County, Kansas City, Lenexa, and Shawnee, KS. Why? Because we take a unique approach to every project that requires our expertise. Not all hot tubs are the same, which means not every problem is the same and requires a unique solution.
Over the years we've worked with numerous spa brands when dealing with hot tub repair services, and we've become intimately familiar with the different traits that define each brand. We know most models inside and out, right down to the screws, which means we're equipped with the knowledge and understanding needed to deliver the right service!
While we provide service for hot tubs and spas from top to bottom, we specialize in a few key areas to make sure you're getting knowledgeable expertise when these issues arise:
Power equipment
Pumps
Heaters
Filters
General maintenance
Even if you're not sure what the problem is with your hot tub or spa, we're happy to thoroughly assess it to provide you with a top-down solution that restores it to full working order!
Parts
We have access to a wide inventory of genuine parts and components for virtually any hot tub repairs. We tap into this inventory to get you the perfect part for your tub, ensuring you don't have to settle for a "one size fits all" solution that's not ideal.
Spa Chemicals
We're pleased to be able to provide spa chemicals in Overland Park, KS to you, to help maintain the integrity of the water in your system. We can also advise on what chemical treatment is best for your installation.
Contact us for service
If you're facing a hot tub or spa that's not living up to your expectations or is struggling to deliver on its promise of luxury, waste no time in calling Adonis Spa and Hot Tub Service, LLC today! We can be reached at 913-901-7374. We always answer the phone, so contact us now for hot tub repair services!